(props if you know the inspiration for the blog title- I welcome my fellow nerds)
Saturday was the last day of deer hunting season (with a rifle, muzzle loaders and bows are still allowed for one more week). I know I'm going to sound like I am anti-hunting but I'm actually not. My grandfather was a hunter his whole life. When he was a boy hunting often made the difference between eating or not. I like to say that I'm not anti-hunting- I'm anti-idiots-hunting.
We have no hunting signs up on our property but I am still very careful. I walk the dogs in orange vests and make lots of noise when we're in our woods.
I know that is a long intro into the
horse
part of the post. Sorry. The point is that often during our rides the horses can hear people in the woods. Carmen is not a fan of this (for that matter neither is Irish). I know that it's legit to be worried about the noises in the woods. I also know that for horses there almost always is a legit reason to be spooky.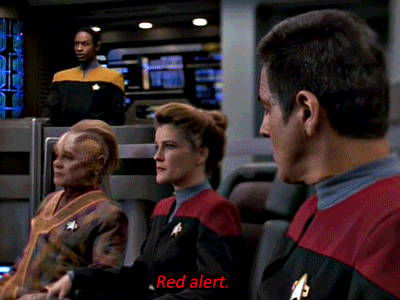 I am working on recognizing that there is something but not being okay with her being distracted and not listening. And that is not easy. I find myself sometimes thinking '
it's okay that she didn't bend through there, at least she didn't bolt'.
Nope. Not anymore. I am not accepting her to
slightly
do what I'm asking.
Stay with me. I'm going to tie this together.
With Saturday being the last day of hunting season there was a lot of activity in the woods around us. We even heard a couple shots that seemed close but probably were not. So when I brought Carmen up to the ring I figured she might be a bit tense to start. I left Irish out in the front field which
may
have been a mistake. Anyway, when I mounted Carmen flatly refused to go past B/E towards the bottom part of the ring (close to the woods). And by refusing I mean spinning and bolting and generally throwing a fit.
I recognized this state- essentially there is no horse brain to reach- it's all adrenaline and self-preservation. Irish was running around his field as well which didn't help. Although she's not normally reactive to him.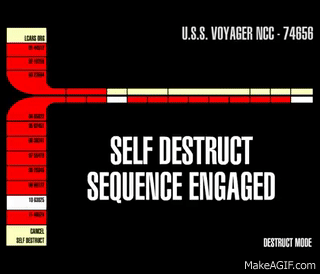 like this
After trying to ride through it I hopped off and had to bring her back to the barn to get the lunging equipment. We headed back to the ring and I spent a long time on the ground getting her to tune in and listen. We spent a lot of time in the part of the ring close to the woods. Finally I felt confident to get back on and ride her.
Which I did and it wasn't bad. It wasn't great either. There were moments. She took exception to the lunging equipment on the ground by the gate although she was there when I put it there and went by it at least a dozen times before suddenly losing it:
Carmen: WTF is that? OMG.
Me: Oh FFS, it's been there every time we've gone by. EVERY.TIME.
So I spent some time working on that. Finally I reached a point where I felt we had done some work and I hopped off.
Which brings me to today. I wondered if some of Carmen's issues was related to her wanted to be by Irish. So today I brought Irish into his stall to eliminate that part. I brought the lunging gear up to the ring. I thought that having to dismount yesterday and head back to the barn was a bit of reward for Carmen as well.
I also set up some poles for us to play with:
I have to say I really like this configuration of poles. It gave me so many options to play with them. I stayed focussed on what I was asking of her and keeping my seat relaxed. I wasn't always successful but I managed to fix it each time. Even once when we were cantering wildly and I just pulled my legs off so my set went into the saddle. That made such a difference.
It was interesting to work with Carmen over the poles. We started just walking the outside both ways, then a serpentine. After multiple trips she began to melt down between B and P. I wasn't buying it but couldn't get her to not jig. So instead I put her in a trot 10 m circle at P and made her work. I then asked her to walk and by then she was happy to oblige.
The poles gave her just enough to think about but not enough to give her reason to pitch a fit. I liked having them to guide my figures. It also kept me focussed in the ring and not on all the things that Carmen could spook at. I played with leg yielding, using the poles to guide me.
Partway through the ride it began to lightly rain, but I refused to stop. In the past riding in the rain with Carmen was flirting with death. Now it just added a bit of spice to everything. Cause you know- we don't have nearly enough of that.
We had some nice canter work over the poles - she actually does better then at the trot. I brought her to a walk to have a rest and she gave a dirty spook at R by suddenly spinning away. This usually unseats me enough. Now they just unbalance me. As I got my balance back I gave her a smack with the crop.
Before you say 'now Teresa, you can't punish a horse for a spook', I don't believe that this was a true one. First of all we had been by there so many times by then. Carmen also has a history of spooking when she's tired and thinks we should be done. She took exception to the smack but we got ourselves back together and carried on. The spook didn't end the work, instead I picked up a trot and we went back to work practicing our trot lengthens. They felt pretty good across the diagonal.
We finished with some much better work then the day before and I was happy for us to finish on some nice trot-halt transitions.
Save
Save