The clinic weekend is over and Sunday night I was too tired to write anything.
First of all the clinic was a great success (from my perspective anyway). There were a variety of riders and horses and everyone learned something new or got clarity on things. What I love about Centered Riding is how it focuses on increasing your awareness of your body and how to make small (and large) adjustments to help your horse.
was surprised about how tiring it can be to host and ride in a clinic. Even a relatively easy one like this where everyone was friendly and easy going. I was able to reconnect with old friends and make some new ones. With COVID-19 we had precautions and the clinic was basically split between my place and Krista's.
What I love about Karen is that each lesson was different while all were on the same principals. I saw some big changes in horses and riders over the weekend. I don't like to talk about others because I want to respect their privacy. So I thought I'd share what I learned over the weekend.
Friday night we all got together and Karen reviewed the principles of CR:
soft eyes- a hard gaze increases tension and the horses can feel it.
anatomy of the rider with a focus on the pelvis. We all talked about the imaginary ball of energy (or the center) in the pelvis that we can spin or rotate to help the horse. I've always struggled with this concept in terms of putting it into practice but more on that later.
Center, ground and grow: the idea is to balance yourself physically and mentally so that you are able to influence the horse.
energy and mental states: energy and mental states can be positive or negative and will create a different 'state' that must be recognized and then dealt with. We also talked about how our horses also can be in the different quadrants and how that can affect our rides.
We had wine (well most of us) and got on our yoga mats to try exercises. There was a lot more detail (obviously but that's the bare bones). Part way through it started to rain (we were out on the deck) so we moved into the loft of the garage to carry on. Then we had cupcakes. Frankly I think every clinic should start with wine and cupcakes, right?
Paula brought Georgie, her beautiful warmblood mare. This created a lot of excitement in both horses and Irish turned into a major level creeper. He would just stare and stare at her. If she or Carmen wen in he would lose his mind.
Full on Creeper

Saturday was cool and breezy- there was a definite feeling of fall in the air. I had put myself first in the schedule so that I could then be available to host. Carmen was definitely up. In terms of energy she was in the high energy/negative state which leads to her being spooky, reactive and ready to fight me. I was probably there too (but not as high as Carmen) because i was tired, worried it wasn't to go well and wanting everything to be perfect. I was up 30 minutes before to do groundwork and lunge.
tension anyone? tight neck and back, short steps

She was much better when I got on but still felt a bit like a powder keg. Karen had me a do a lot of centering (finding my ball and having a neutral pelvis - not tipped forward like I do when I'm worried), grounding through a deep breath and growing (lengthening my spine and stabilizing my core). It worked really well to bring Carmen back to me and keep her underneath. As the lesson progressed I began to feel more in control of myself and, therefore, in control of her. Carmen likes to drop out her hind end and then fling her shoulders to get away. She may not be big but she's pretty powerful. The key is to use my seat/core to keep her under and stay balanced. Here's a video of her doing a pretty big spook and us recovering.
I didn't know what set her off and then I saw Willow cutting across the ring with a rodent in her mouth. Well that's what I saw. Carmen maintains it was a grey tiger carrying the carcass of a horse. We agreed to disagree on that. However, I was impressed with how quickly we were able to recover and carry on.
Getting on our listening ears

Julia rode Irish in the clinic and he was really good. Julia did a great job keeping him on task and listening to her. Georgie was really good for Paula too. She is a big strong mare and there's a lot of distractions at my place (and one creepy, staring horse). But she was listening and responsive. They looked stunning.
We had a quick lunch and then I drove everyone to Krista's for the second half. It was fun to sit and watch the others take in what Karen was teaching and I saw a lot of good work and happy horses. One horse and rider opted to do an in-hand session and that was fascinating to watch Karen teach and then the rider apply the strategies. I filed what I saw away for future use. A half-sister to Steele was in the clinic too. She is a lovely half-andalusian black mare and I was so excited to see her go. There was an adorable 'medicine hat' paint mare and Krista's horse was adorable. He was a rescue and the hypothesis is that he's a draft/paint cross. He has beautiful feathers and looks a bit like a gypsy vanner. He looked fun to ride.
That evening I had a bit of stress moment. Ed had dinner ready for when we arrived but the horses needed the stalls done and to be fed, I had to drag the ring and the water pump for the barn decided to conk out. I thought that the well was dry (the barn has a dug well). And I also needed to make dessert. I felt a little overwhelmed and snapped at Ed when he came to tell me supper was done. I then went in the house and vented with my friends who then stepped up and helped get dinner on the table (Ed ws dealing with the pump) and threw dessert together. After a good meal I felt a little better. So next time I will plan a bit better.
I had a better sleep Saturday night and Sunday was nice and sunny. I did groundwork with Carmen and then some in hand work while I practiced my centering and grounding. It was interesting to see how that worked on the ground as well as in the saddle.
When Karen arrived I told her that I wanted to practice centering, grounding and growing at all three gaits so I can learn how to use it to control her speed/tension. I also played a lot with my 'center/ball'. It was fascinating to see that visualizing the ball turning left or right resulted in Carmen turning left and right without me using leg or rein (at least not conciously). We were able to stay light in the contact throughout the whole ride with only a few times of her leaning.
I was holding Irish while Julia practiced using her core
to prevent being pulled forward in the saddle. Those lines are
Irish's whiskers because he kept photo bombing. FYI, that was
a great exercise
From the trail clinic a few weeks ago I began to visualize our path as being on a 2 foot wide balance beam so that we wouldn't fall in. I find that visualization worked really well for both of us. But I struggled to keep both the ball and the track in my head at the same time. Then I started visualizing a marble track to combine the two and that worked really well for me. I said excitedly 'I got it! It's a mable track!' Which I then had to explain to Karen. She humoured me about this but honestly it went well. The idea is that my center was a marble running along a track. I suppose a bobsled track would be a similar idea.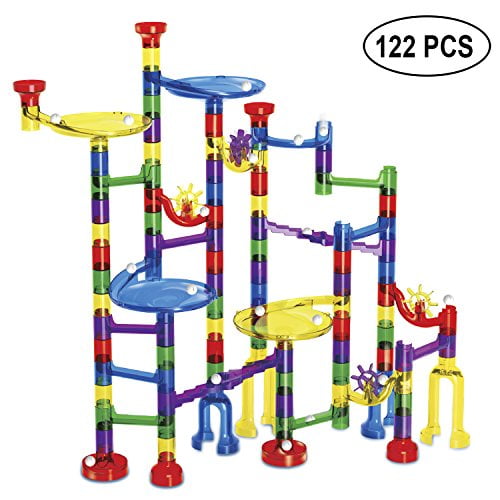 Looking much better

Here's a video of using centering, grounding and growing at the trot and walk to keep her from speeding up. I can definitely see a change in her coming back to me. This will really help us with our lengthens.
And canter...

In this video I am asking her to come back to me and not speed off across the center line using my core. It's not perfect but it's so much better.
And here I'm using my core to guide her on a smaller canter circle and then transition:
I was really happy with this lesson. I felt like I had developed some skills and made some progress. Plus I had a lot of fun with horse people. I will definitely do this again.