I had a lesson booked for Sunday at 12:30 and I was really looking forward to it. I had been working on my lessons from the Balance Clinic the week before and it was working.I've also been introducing Carmen to the concept of relaxation and forward. Mostly on the lunge/ groundwork. I can get her nice and relaxed but then everything stalls out. So I've been working on establishing the relaxation and then asking for more.
I was ready in plenty of time for our lesson and Carmen was doing really well with the groundwork. In fact she was even overtracking at the walk (not an easy thing for an Andalusian!). Shanea arrived after I was mounted and I put on her coaching system while I chattered happily about what we had been working on and how she was doing. We started out lesson and I was in the zone. Carmen was marching forward, my seat was following and I was doing a good job staying in the moment (my thoughts can wander):
walk forward, give with the hands, ask for bend through the corner, straighten outside shoulder, march on, there's C, oh and cows in the yard....
wait, what?
Carmen and I came to screeching halt (well as screeching as you can get at the walk) and stared in disbelief down at the yard by the house. There was a small herd of cattle happily exploring our yard.
what the fuck?
Not the actual cows but used for dramatic effect

Carmen was staring totally rigid. I was too close to the rail to dismount and totally forgot that I can dismount off the right side. I asked her to sidepass two steps and then hopped off, all the time aware of my vulnerability should she decide to explode. Fortunately, she stood like a rock and didn't move while I dismounted (training is sooo useful in moments like these).
I sighed deeply, threw the reins at Shanea and headed down to get in my car to drive to the neighbours and let them know that their cows were on the lam.
I was annoyed. Not at the neighbours so much as at the universe. I drove down to the owners house and for the longest time no one answered my knocks. As I was walking back to the car I heard a shout behind me and I knew it was the woman who was profoundly hearing impaired. I pulled out my best charade moves to let her know that the cows were at my place and it worked because she hit her head in the universal 'oh no!' sign and then hurried into the house. I got back in my car and headed home. The cows were now headed to another neighbours and I waved good bye at them.
Now it's 5 after 1 and there's like 25 minutes left in my lesson. Julia had arrived and said 'I almost hit a cow in your diveway' I asked Shanea and she was so awesome, texting her next one that she would be late. We then decided that this was the perfect time for her to hop aboard and ride Carmen. We've been planning on it for a while so why not today?
It was really interesting to watch the two of them work together. I could really see Carmen's tension in her shoulders and those muscles were very active in the beginning. It helped me to see what was happening to me from the ground.
you can see her shoulder muscles here (also no criticism of
Shanea here please- that's not what this photo is for)


Carmen's preferred way of going is with tight shoulders and her back legs out behind. In riding it feels that she's totally disconnected - which I guess she is.
her legs coming out behind is her first sign that she's
thinking of exiting stage left
As Shanea began to work her I could see her hind legs starting to come under her more and those muscles begin to engage. She began to track at the trot and over trot at the walk. And then I saw her core start to work. It was really cool. She has a lot of power when that happens. Which, to be honest, makes me a bit nervous and likely her as well. Shanea, however, has a ton of confidence and really solid seat so she can simply take that energy and channel it.
beginning to work but trying to decide if the grass
was hiding vicious snakes.
Also cool? Shanea complimented me on how light she was off the leg and sensitive to the seat. And that she has a new appreciation about how Carmen works my core.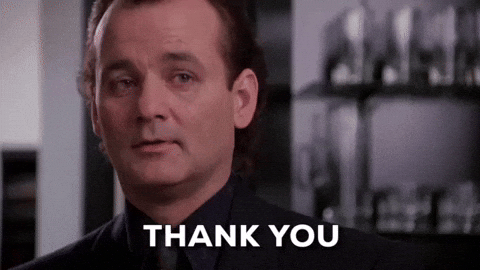 I did not have the lesson I planned but I did have a good lesson. It was good for me to see how she can go when asked. I know that I don't ask a lot from her and I'm trying to fix that- maybe this is the kick I need to get me going.
I really want to ride that trot

Later that afternoon the cows came back. I think I should sign Carmen and I up for cattle penning lessons.....